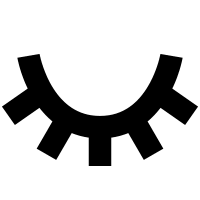 Zandra Rhodes OBE has spent 50 years at the forefront of British fashion, having dressed everyone from Freddie Mercury to Princess Diana in her signature printed chiffons. Her work was adopted by the disco crowd in the 1970s, her gold lamé dresses modelled by the likes of Donna Summer and Pat Cleveland. Then she lacerated her creations with safety pins and was dubbed the Princess of Punk, a name that matched her trademark fuchsia bobbed hair. To this day she remains independent, having never sold out her brand to a big fashion house. At 79, she is as DIY as ever.

The Last Bohemians caught Zandra at an interesting – and stressful – time as she was celebrating her career's five-decade run and dealing with the death of her long-term partner. Themes of life, loss, grief and relevancy weave throughout this episode, as do ruminations on creativity, routine, restlessness and how to find ideas, and stories about Studio 54, her eccentric friendship circle, her take on the royal family and more. Her work ethic is infamous – but has the death of a loved one shifted her priorities?

We meet the style icon in her multi-hued apartment on two separate occasions to find out how she manages to do it all...
​
This episode was produced by Holly Fisher.
With thanks to Kelly Robinson, Kitty Joseph and Fred Butler.
​
Music in this episode:
Chad Crouch - Negentropy
Chad Crouch - Organisms
Jeff Chenault and Andrew Izold - Exotica Revisited
Komiku - Merfolk Music Box
Leo Rossa - Ice Cream
Lobo Loco - Under the Frost Crust
Parallel Park - Swarm
Podington Bear - Disco Sheik
Zimpel/Ziołek - Memory Dome
​
​
​
​
"My work ethic is ridiculous. I start work as soon as I get up and I finish work either when I'm about to drop or when I'm going out for dinner. Creative people don't retire"
​
​