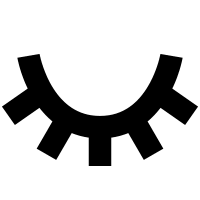 "I'm not very happy with the word muse – in my mind, a muse is a bit wafty. I don't think I was really a muse,
I was just working"
Rewind to the 1980s and London nightlife was an explosion of creativity – the new romantics were in, dramatic fashion looks were everywhere and at the back of the club, having a gossip, there'd be Sue Tilley, also affectionately known as Big Sue.

She was the best friend of the outrageous performance artist and fashion designer Leigh Bowery, who became known for his shocking stage shows and about whom she wrote a biography. Sue worked at the Job Centre during the day and the door at his infamously wild club night Taboo, which was later immortalised by Boy George in the musical of the same name, by night. This was a place, in the mid-80s, where genders and sexualities were blurred and the more flamboyant your costume, the better.

It's also where Leigh and Sue met the painter Lucian Freud – both ended up sitting for him but Sue's nude portrait, 1995's Benefits Supervisor Sleeping, is perhaps among his most famous works, which, when it sold for $33.6 million, was the most expensive painting by a living artist ever to be sold at auction.

Sue left London to retire by the seaside on England's south coast and it's where she can often be found hosting quizzes and DJing in one of the local pubs, or working on her own pieces – she is now an artist in her own right and often paints the colourful characters she remembers from her clubbing days.
This episode was produced by Gabriela Jones.
​
Music: Ad Infinitum - Oh The City; Photosynthesis - Lagua Vesa; Waking Dreams (Nada Copyright Free Music); Santosha - Can Sandano; A Message From Your Space Cat - Felix Johansson Carne; Cotton Candy - Copse; Backplate - Joseph McDade; Waking And Dreaming - Brendon Moelleer
​
​