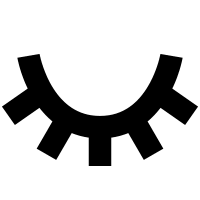 P.P. Arnold isn't called a soul survivor for nothing. She recently made a comeback with her first album in 50 years, following a long, hard fight, at the age of 73, to get her music career back on track.
In America, she had been an Ikette with Ike & Tina Turner and then moved to London at the height of the Swinging Sixties, where she hung out with Jimi Hendrix, had a sexual awakening among the rockstars of London, and was signed by Mick Jagger to his label, Immediate. She released the hit single First Cut Is The Deepest and two brilliant soul albums. But her third, 1971's The Turning Tide, which was co-produced by Barry Gibb of the Bee Gees and Eric Clapton, was blocked from being released.
After that, P.P.'s career floundered. She sang with Peter Gabriel, Billy Ocean and The KLF – who burned the money to pay her in their £1million stunt – and appeared in the musical Starlight Express, but musical dead ends danced with tragedy, when she lost her daughter in a car accident. Her solo career never quite got back on track – until she encountered the British mod band Ocean Colour Scene. Steve Cradock from the band helped her finish The Turning Tide and produced her first new album in 50 years, The New Adventures of... P.P. Arnold.
And what an adventure it's been. P.P's story is incredible and her laugh is infectious, as she remembers her first interracial relationships, hanging out with friends like Brian Jones and what she really thinks about Rod Stewart. We went back to the place where it all started, the Bag O' Nails in Soho, now a sleek members club, to talk about being an "authentic" soul singer in 1960s London, her journey from then to now and how she's made it – with a few famous flings along the way.
This episode contains discussions about domestic violence, which some may find triggering, and so listener discretion is advised.
​
P.P. Arnold's episode was produced by Cassandra Denton.
With thanks to Gaby Green at Gab Green PR and The Court, WC1.
​
With thanks to The Rondo Brothers for the use of their tracks Triple Threat and Cinquefoil http://www.rondobrothers.com/. Music also used in this episode: Checkie Brown - Yesterday, Social Capital - Glad Rags and Bobby Mitchell - Try Rock and Roll.
​
​
​
​
"I peeped out to see who that guy was surrounded by all those women, this black guy from the States everybody was talking about, you know,
it was Jimi Hendrix"
"