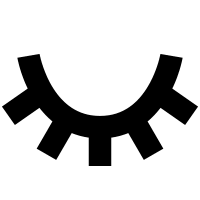 Maxine Sanders is one of the country's most iconic and possibly most controversial witches. In the 1960s and 70s, she and her late husband Alex Sanders were at the centre of Britain's witchcraft boom. At the height of their fame, they were featured weekly in tabloid newspapers and starred in numerous documentaries and films where they would recreate their dramatic rituals…
It was the era when Flower Power and the sexual revolution were in full swing. The Witchcraft Act was repealed in 1951 making it no longer illegal to practise witchcraft, and Maxine and Alex were sexing its image up. Their coven was rapidly growing in size, as more and more people were drawn to the occult, and eventually they moved from Alderley Edge, near Manchester, to Notting Hill in London, where musicians like Jimmy Paige and Marc Bolan flocked to their wild parties. But it was also where a strange set of circumstances saw them linked to Sharon Tate and the Manson Murders in California...
Presenter Kate Hutchinson came across Maxine in a book that she'd bought on her birthday in 2019, from Donlon Books in east London – in it was a striking image of a stunning woman with long blond hair, holding a dagger, in the middle of a circle, and she knew she had to find out more.
We finally tracked Maxine down to her home in North West London, where we sat in her living room, filled with amazing antique books and ancient magic regalia. What she told us may raise an eyebrow
or two, as Maxine recounts her early years in the craft, meeting her husband – the King of the Witches, Alex Sanders, how she dealt with being the subject of a tabloid frenzy week on week, the meaning
of being a witch today, what it feels like to do a spell, her experiences of astral projection, sex magic
and death, and overcoming persecution.
​
It's quite a magical ride, so strap in tight.
​
This episode was produced by Hannah Fisher.
​
With thanks to Sharon Day and Atlantis Bookshop.
​
Music:
1. Malani Bulathsinhala - Wasan Karannata Bae
2. Roh Hamilton and Tiffany Seal - Enchanted Forest
3. Bishi - All Across The Universe (BISHI's 'The Telescope Eye,' EP, produced on by BISHI & Richard Norris. Out on Gryphon Records on all streaming platforms now)
4. Lobo Loco - Lake of Avalon
​
"There are times in my life that have been really tough.
I've been stoned, I've had people try to burn my house down.
But would I do it all again? Yes, I would"