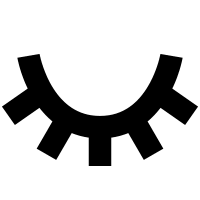 Maggi Hambling (1945-) is a British painter and sculptor whose visceral work spans portraits of her bohemian friends past – from Soho dandy Sebastian Horsley to Henrietta Moraes, once the 1950s queen of London bohemia and muse to Francis Bacon, then Maggi's own – and divisive public works that include her giant scallop on a beach in Suffolk on the English coast, near where she grew up, her Oscar Wilde bench in London and most recently, her 2020 bust of early women's rights advocate Mary Wollstonecraft, who she depicted naked.
​
For the first of three special episodes for Women's History Month 2022 – and ahead of the opening of her first ever show in New York – we meet Maggi and her pug dog, Peggy, at her south London studio. She reminisces about her bohemian training at the East Anglian Art School, her younger years falling in and out of Soho drinking establishments, and her love affair with the 1950s queen of bohemia, Henrietta Moraes, who was Francis Bacon's muse and later her own.
Maggi gives us a whistlestop tour through her approach to creativity and process, whether she enjoys the controversy that some of her public artworks have caused, becoming a national treasure, how she deals with bad reviews, being a gay icon and calling herself queer in tribute to her late filmmaker friend Derek Jarman, her affinity with Oscar Wilde and why the work, above all else, comes first.
Maggi Hambling: Real Time is at the Marlborough in NYC, 10 March-30 April 2022. Marlboroughnewyork.com.
​
This episode was produced by Hannah Fisher
and presented and exec-produced by Kate Hutchinson.
Additional reporting by Georgie Rogers.
Additional sound design by Colour It In.
​
Music in this episode with thanks to freemusicarchive.org:
Humbug by Crowander
Carpe Diem by Dee Yan Key
Lava Spout by Blue Wave Theory
Be My Guest - Crowander
​
Intro music by Emmy The Great.
"When a painting actually paints itself, it's a feeling better than sex, better than anything"