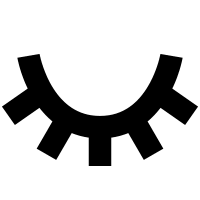 "Sometimes I think we look to other people to define us.
I'm not interested in defining myself,
I'm interested in moving along"
Judy Collins is a folk music legend. Her career spans six decades, from the 1960s Greenwich Village folk scene, then in California, as the Flower Power movement took root, with Janis Joplin, Joni Mitchell and Joan Baez, to now, at 80, still gigging hard every year with her guitar.
Judy is what The New York Times called a "master song collector". She is celebrated for reinterpreting other people's tracks, with an eclecticism that comes from her father, who was a blind radio DJ, singer and pianist. Notably, she covered Leonard Cohen's Suzanne and Joni Mitchell's Both Sides Now, basically making both of their careers.
In this episode, she talks about the importance of art and activism, such as the time she signed a statement declaring she'd had an abortion, in her friend Gloria Steinem's Ms Magazine – a year before it was made legal in America. She recalls former lovers like Stephen Stills, getting mixtapes from Leonard Cohen, and going tattoo shopping with Antony Bourdain's mum, but also surviving the darkness of the hippie era, and the demons she's battled along the way.
Trigger warning: this episode contains themes of alcoholism and suicide,
and so listener discretion is advised.
​
This episode was produced by Shola Aleje.
Intro music by Emmy The Great.
With thanks to Chris Carr at Delta Music.
​
​
​
​
​