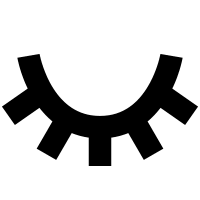 Dana Gillespie (1949-) is one of the few remaining women who was at the centre of the Sixties and Seventies in London and in New York, having been best mates with David Bowie and pretty much anyone who was anyone back then. Eric Clapton was very nearly her guitar teacher, Led Zep's Jimmy Page played on her early folk records and she was in and out of the tabloids with Bob Dylan as a teenage girl. She has recorded with Elton John, had her portrait screen printed by Andy Warhol's Factory, and shared a stage with rock'n'roll greats Chuck Berry, Bo Diddley and the Stones.
In the 1970s, Dana went glam-pop with the track Andy Warhol, which Bowie had written for her, and released the 1974 album Weren't Born A Man, where she appears in a corset and stockings on the cover. But then Bowie's management company went bust and The Thin White Duke stopped returning her calls. Unable to get out of her contract for years, she turned to acting, and starred in the musical Jesus Christ Superstar and pulpy films like The People That Time Forgot and The Lost Continent. In the 1980s, she reinvented herself as a blues singer, founded the Mustique blues festival and has now released upwards of 70 albums, including 13 in Sanskrit.
Dana is perhaps just as famous for her long list of lovers, including Keith Moon, Michael Caine
and Sean Connery. But Dylan clearly recognised that she is one of a kind and, in the 90s, invited her to open up for him on his UK tour. She has also become a rock star of the spiritual world, having performed in front of a million people at her guru Sai Baba's birthday celebrations. Her style of blues is saucy and knowing, and you can still see her performing every month at a venue called the Temple of Music And Art in south London.
Truth be told, Dana has lived such a life that we could have made an entire series about her. If you want more no-holds-barred tell-alls, check out her 2020 memoir, Weren't Born A Man. In this episode, she talks about coming from money, her infamous basement hangout in South Kensington, her love of the blues, how she met Bowie, her freewheeling attitude to sex, love and forgiveness, her spiritual awakening, making music into her 70s, why she doesn't believe in being woke and feeling forgotten in the pantheon of great British artists.
​
This episode was produced by Sarah Nichol
and presented and exec-produced by Kate Hutchinson.
​
Music in this episode to come.
​
​
​
​
"I don't care if I've got cleavage hanging out. I learned very early that if you had the top button undone, you're going to be in the newspapers more"