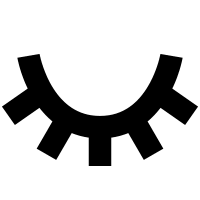 "The difficulties I've had in life, I could have
been a tortured artist, if I didn't think fuck this, let's just
get on with it"
When it comes to British badasses in art and music, Cosey Fanni Tutti is in a league of her own. As part of Throbbing Gristle in the 1970s, she helped pioneer industrial music and her solo shows, modelling work and 'actions', as she calls them – including those that were part of the cultish collective and commune COUM Transmissions – blurred the lines between performance art, sex and subversion. Once considered shocking, her gallery shows shut down, now her vision is celebrated.

After TG, Cosey and her partner Chris Carter formed the musical duo Chris and Cosey and moved to the Norfolk countryside, where Cosey takes great pride in her blooming garden. It's quite a contrast with the machine-led music that comes out of their home studio, which is where Cosey made TUTTI, her first solo album since 1982, and which was released in 2019.
Cosey's autobiography, Art Sex Music, depicts a truly alternative thinker for whom acceptance is the last thing on her mind. An audience with Cosey is a real insight into a life dedicated to the decidedly unsubtle art of not giving a fuck.
​
This episode is produced by Alison Gardiner.
​
​