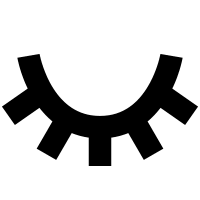 Cleo Sylvestre (1945-) is a woman of many firsts: she is the first Black woman to play a leading role at the National Theatre in London, one of the first Black actors to have a recurring role in a primetime British soap and one of the first Black Brits to release a single in 1964 – with none other than her friends, The Rolling Stones. The Guardian called her "the Black actor who should have been one of Britain's biggest stars". So why isn't she a household name?
Sylvestre was born in Euston, London, and attended Italia Conti Academy of Theatre Arts before launching into a life on stage and screen: she made her West End debut in 1964 alongside British acting legend Alec Guinness and went on to star in some of the definitive shows of the Sixties, those that put working class actors on TV for the first time, including visionary director Ken Loach's Up The Junction, Cathy Come Home and Poor Cow, as well as Doctor Who, Coronation Street and Crossroads.
Like Dana, she hung out at the Marquee Club in Soho, which is where she met the Rolling Stones, who invited her to record the 1964 single, To Know Him Is To Love Him, while rock'and'roll royalty like Jimmy Page and the Hollies would often come for one of her mother's home cooked meals.
It wasn't easy being one of the few Black women breaking through in the entertainment industry, as she explains, discussing race, resilience, rejection and wanting to pave the way for working class actors, as well as how she's returned to singing after 50 years with her blues alter ego, Honey B Mama. It's interesting to compare Cleo's and Dana's stories – they moved through the Swinging Sixties differently but have both ended up performing the blues later in life.
And they didn't meet each other till later in life, either!
If you liked this, listen to our PP Arnold episode, another singer who Mick Jagger was quite taken with early on…
And you can catch Honey B Mama and her band at the Rosemary Branch Theatre, where Cleo served as co-director for 20 years:
https://www.rosemarybranchtheatre.co.uk/show/honey-b-mama-friends-3
Shout out to Lanre Bakare at the Guardian for this awesome long read on Cleo: https://www.theguardian.com/society/2020/oct/15/cleo-sylvestre-the-incredible-life-of-the-black-actor-who-should-have-been-one-of-britains-biggest-stars
​
This episode was produced by Antonia Odunlami,
and presented and exec-produced by Kate Hutchinson,
with sound design by Hana Walker-Brown.
​
Music in this episode via FreeMusicArchive:
Gary War - Bounce Four
Joel Holmes - African Skies
Shaolin Dub - Overthrow
Jahzzar - Boulevard St Germain
"Working class people have been downtrodden for so long.
I want to be part of something that makes a better world"