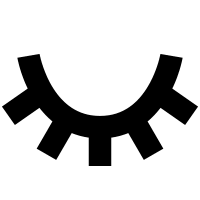 "This series is a delight… Run to this podcast right now" The Observer
"Unusually intimate portraits of spectacular lives" Financial Times
​
"A rhapsodic, necessary retelling of trailblazer stories" Dazed Digital
"These, some of the coolest women of our time, are true trailblazers whose stories will shock, impress and charm you all at once" Refinery29
​
Feisty, heartfelt and bursting with wisdom" NME
​
​​
The Last Bohemians is the award-winning audio series that meets female firebrands and controversial outsiders in arts and culture. From subversive musicians and rock'n'roll groupies to groundbreaking artists and game-changing style icons, these are women who have lived life on the edge and still refuse to play by the rules. The result is a vivid and impressionistic podcast that showcases the stories of older creative women at a time when they are still underrepresented in the media at large.
​
The series won Silver for Best New Podcast at the British Podcast Awards 2020 and has been podcast of the week in the Guardian, Observer New Review, The Financial Times and on Radio 4 and The High Low Podcast, as well as being recommended by Monocle, Frieze, Another, BBC America, Stylist, Fabulous, Call Your Girlfriend podcast, Talk Art, the Ann Friedman newsletter and many more. It was named one of the Best Podcasts of 2019 in The Week, NME, Financial Times and on Spotify.
Journalist and presenter Kate Hutchinson and photographer Laura Kelly met in Havana, Cuba, four years ago and launched the first series for International Women's Day in 2019, enlisting an exceptional A(udio) Team of producers to take on an episode each. In series one, they met British bohemian icon Molly Parkin, artist and musician Cosey Fanni Tutti, countess and LSD campaigner Amanda Feilding, 2-Tone pioneer Pauline Black, playwright and personality Bonnie Greer and Pamela Des Barres, who looks back on her sexually liberated groupie lifestyle through the lens of the #MeToo movement.
​
Series two in 2020 is supported by Mr & Mrs Smith. It delves more into the idea that women never stop creating and pushing their art and themselves forward and questions who and what we perceive to be bohemian. Folk legend Judy Collins, 80, discusses Dylan, hard-drinking and what motivates her to keep performing; iconic British fashion designer Zandra Rhodes muses on relevancy and rebellion as she looks back on 50 years of her career; P.P. Arnold tells her incredible story of being a soul survivor, from the Swinging Sixties till now…
…Gee Vaucher of Crass gives us a tour of her radical Essex commune and says why punk was a disappointment; club kid Sue Tilley leads us into a night at infamous 80s party Taboo with her best mate Leigh Bowery; experimental film-maker Vivienne Dick explains why New York's 1970s no wave scene was so special; Margaret Busby, the UK's youngest and first black woman publisher, surveys her inspiring career; and Maxine Sanders remembers being at the centre of the witchcraft boom in the 1970s and explains why we could all do with a little bit of sex magic from time to time…
​
​
​