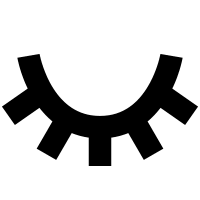 "This series is a delight… Run to this podcast right now" The Observer
"Unusually intimate portraits of spectacular lives" Financial Times
​
"A rhapsodic, necessary retelling of trailblazer stories" Dazed Digital
"These, some of the coolest women of our time, are true trailblazers whose stories will shock, impress and charm you all at once" Refinery29
​
Feisty, heartfelt and bursting with wisdom" NME
​
​​
The Last Bohemians is the award-winning audio series that meets female firebrands and controversial outsiders in arts and culture. From subversive musicians and rock'n'roll groupies to groundbreaking artists and game-changing style icons, these are women who have lived life on the edge and still refuse to play by the rules. The result is a vivid and impressionistic podcast that showcases the stories of older creative women at a time when they are still underrepresented in the media at large.
​
The series won Silver for Best New Podcast at the British Podcast Awards 2020 and was a finalist for the Grassroots Award at the 2021 Audio Production Awards. It has been podcast of the week in the Guardian, Observer New Review, The Financial Times and on Radio 4 and The High Low Podcast, as well as being recommended by The New Yorker, Monocle, Frieze, The Spectator, Another, BBC America, Stylist, Fabulous, Call Your Girlfriend podcast, Talk Art, the Ann Friedman newsletter and many more. It was named one of the Best Podcasts of 2019 in The Week, NME, Financial Times and on Spotify.
Journalist and presenter Kate Hutchinson launched the first series for International Women's Day in 2019, enlisting an exceptional A(udio) Team of producers to take on an episode each and photographer Laura Kelly taking intimate portraits of each interviewee. In series one, they met British bohemian icon Molly Parkin, artist and musician Cosey Fanni Tutti, countess and LSD campaigner Amanda Feilding, 2-Tone pioneer Pauline Black, playwright and personality Bonnie Greer and Pamela Des Barres, who looks back on her sexually liberated groupie lifestyle through the lens of the #MeToo movement.
​
Series two in 2020 delved more into the idea that women never stop creating and pushing their art and themselves forward, and questioned who and what we perceive to be bohemian. Folk legend Judy Collins, 80, discussed Dylan, hard-drinking and what motivates her to keep performing; iconic British fashion designer Zandra Rhodes mused on relevancy and rebellion as she looks back on 50 years of her career; P.P. Arnold told her incredible story of being a soul survivor, from the Swinging Sixties till now; Gee Vaucher of Crass gave a tour of her radical Essex commune and said why punk was a disappointment; club kid Sue Tilley led us into a night at infamous 80s party Taboo with her best mate Leigh Bowery; experimental film-maker Vivienne Dick explained why New York's 1970s no wave scene was so special; and Maxine Sanders remembered being at the centre of the witchcraft boom in the 1970s… It was followed by a lockdown special in 2021, starring the one and only performance artist, Marina Abramovic.
​
The podcast returned for 2022 with a trio of episodes delving into bohemian London and the Swinging Sixties, starring Maggi Hambling, Dana Gillespie and Cleo Sylvestre. In episode one, British artist Hambling, 76, took us around her south London studio with pug dog Peggy, reminiscing about her avant-garde art school background and her younger years falling in and out of Soho drinking establishments, as well as her love affair with the 1950s queen of bohemia, Henrietta Moraes, who was Francis Bacon's muse and later her own. She considered whether she enjoys the controversy that some of her public artworks have caused, from her giant scallop on a Suffolk beach to her statues of Oscar Wilde and early women's rights advocate Mary Wollstonecraft.
Episode two followED London's best-kept secret, Dana Gillespie, the outspoken blues singer, actor and one of the movers and shakers at the centre of the Swingin' Sixties. She welcomeD The Last Bohemians into her trinket-stuffed living room in South Kensington to dish the dirt on her former best friend David Bowie, her short-lived glam-pop career and bed-hopping antics, her relationship with Bob Dylan, how she found spirituality and breaking taboos as a woman in music.
In episode three, Cleo Sylvestre ("the Black actor who should have been one of Britain's biggest stars" – The Guardian) discussed being a woman of firsts: the first Black woman to play a leading role at the National Theatre in London, one of the first Black actors to have a recurring role in a primetime British soap and one of the first Black Brits to release a single in 1964 – with none other than her friends, The Rolling Stones. She talkED about breaking boundaries, resilience, working class visibility and being proposed to by Mick Jagger.
​
The Last Bohemians is back for summer 2022 with eight more episodes, meaning eight more maverick women, live and direct from Los Angeles.
​
​
​